Sometimes you must have wondered if there is a safe place for your precious files/folders where you can keep them safe and recover if they are deleted or damaged
In this tutorial, we will tell you about creating a backup of your windows drives. This is a very easy tutorial and can be done by anyone with basic knowledge. We will also tell you how to restore your backup files in your system.
Windows come with a feature of backup and restore. With backup you can keep your personal files, pictures etc safe from deleting or editing.
Windows backup
It can be performed by clicking the Start button 
, clicking Control Panel, clicking System and Maintenance, and then clicking Backup and Restore.
click set up backup and then follow steps in the wizard.
WINDOWS RESTORE
windows restore is helpful if you want to restore files from backup
to perform restore click the Start button 
, click Control Panel, clickSystem and Maintenance, and then click Backup and Restore.
To restore your file, click restore my file
To restore the files of all user, click restore all users files.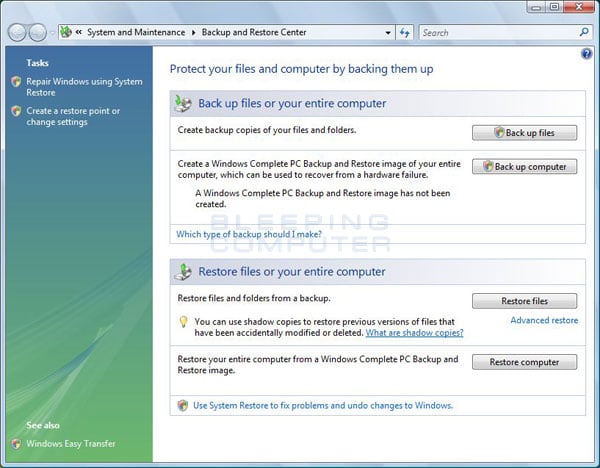 If you are still experiencing any problem, then you can ask in the below comment section.